About Me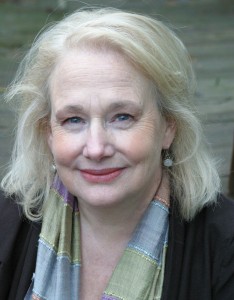 The best-selling author of five green living books and (literally) thousands of other articles, and a HuffingtonPost blogger, I've been called "the foremost expert on green living" by Body & Soul magazine. Others call me the "godmother of green." I bring over 20 years of experience as a writer and editor about the connections between the environment, personal health and well-being. With an expert eye for hidden pollutants (honed by my own experience with chemical poisoning), I work to offer us a healthy and timeless way of life that is in harmony with the earth.
I am the founder and CEO of TerraSpheres.com, a site for connecting the spheres of consciousness, community and global transformation. I also edit GreenChiCafe.com, a site that reflects my more personal world of green and spiritual living—www.greenchicafe.com—a site that I started with my daughter, Lily.
Since the summer of 2010 I've co-authored a blog called Spiritual Solutions with Deepak Chopra. Currently I am editor-in-chief of TheWellnessWire.com.
My first book, Clean and Green (1990-) was a bestseller, reflecting the needs of a world hungry for healthy, non-toxic alternatives to everyday products. Since then, I have written The Green Kitchen Handbook (1996), Better Basics for the Home (Three Rivers Press, 1999), and Home Enlightenment (Rodale 2005), a comprehensive guide to establishing a naturally, healthy sanctuary within your home. My latest book is True Food (Natioanl Geographic, 2010) and will be out on January 1st, 2010. I field over 100 media requests a year and am a frequent speaker at national and regional conferences; many of the events are keynotes.
From 1999- 2008 I was the executive editor of the Healthy & Green Living part of Care2.com, one of the largest online sites in the green space. Prior to that I was the founding editor of two green magazines – one of which was bought by National Geographic.
Ask Annie to Speak at Your Event
Speaking
Annie's Agent
Lisa Ross
Formerly of the Spieler Agency
www.lisamross.com
518-799-2056
CONTACT ANNIE
Annie Bond
BetterBasics.com LLC
845-876-4252
anniebbond@gmail.com